Post number 2 weeee! I got slightly distracted earlier in the day. Facebook can do that, especially when it won't upload my pics properly. Oh no, what do you mean I should put the pics in the order you select them? Nope I will put this one here and this one there. Technology. Bleh who needs it. And I am sure if I asked my husband for help it would work for him, making me look like a crazy person. Sorta like when you take your broken car to the mechanic and magically it works again.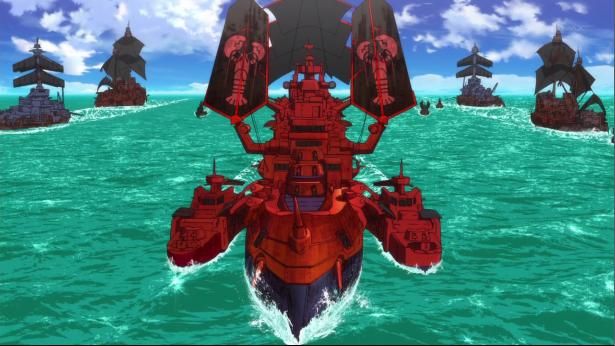 All hail the delicious flag!
I guess if I didn't have technology I couldn't be blogging. So I guess I know who needs technology. Up now is Suiseu no Gargantia episode 3. Spoilers for pirates ARRGGGG!