Hello there my lovely readers! And yawn....so sleepy. I got up at the crack of dawn today. Or at least what seemed like the crack of dawn to me. I like to....really sleep in since I don't have kids. XD Hey no judging, you know you would to! It is just so lovely, sleeping and laying in bed, with nowhere to be.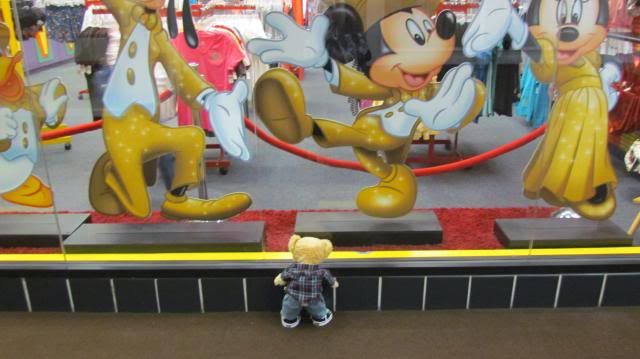 I want to go shopping!
Well today I had somewhere to be and it was a fun place. My friend and I had planned a trip to St. Augustine which meant getting up a...little earlier than usual. XD And of course what trip would be complete without Duffy? Now before anyone is like RARW anime I HAVE watched and blogged most of Karneval. And I was going to finish it when I got home but apparently I got a bit too much sun and as a result got super, super sleepy when I got home. Had a great day but was tired. So for those who enjoy Duffy...here is how we spent the day. And for those who are here for the anime I will try to finish Karneval tonight but I might wait til tomorrow for that. And any other shows that came out yesterday/today. For now it is explorer Duffy!