Happy Easter one and all! Today is a special day for a great many people. Some religious, many celebrating with friends and family. But to all a great day and safe one full of treats, time of reflection and thanks, and whatever else the day may bring.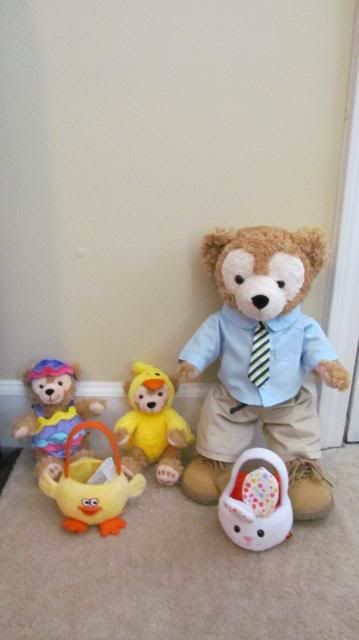 Duffy, Chick Duff, and Chibi Duffy are all ready to find some Easter eggs!
Here in the house of Tenchi that means waking up to find the husband hid all the Easter eggs for Duffy to find. How sweet is that?! XD Now that the hunt is over it is time to watch religious programs on TV and post all the fun pictures of this morning. Enjoy as there is a great many of them (trimmed down I mind you!!!). So many eggs and Duffys for everyone!
Read more!