Hello there my lovely readers! I think today might be a holiday or something? XD Beer and shamrocks and what not? I did....absolutely nothing today. I am not Irish nor do I drink beer and since that is how the holiday is celebrated in the United States it is lost upon me.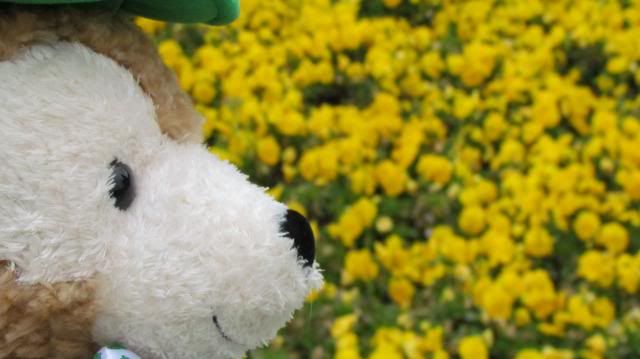 Time to stop and smell the flowers?
However my Duffy has such a cute little St. Patrick's Day outfit. He needs to show it off even if it is only via the internets and not out and about. Maybe next year I will take Duffy somewhere so people can see his amazing clothes...that a lot of American Duffys have but that is not the point. XD Enjoy our around the house pictures.