Three episodes today weeee! Surely I will be caught up soon. XD Maybe blogging 6.5 shows in a season was a bit much. I say .5 because I got so behind on one show it will have to be caught up on...after everything else is done. XD The sweet week between seasons. XO But this season is almost done. Where does the time fly? Why soon it will be Christmas ornament shopping in July time!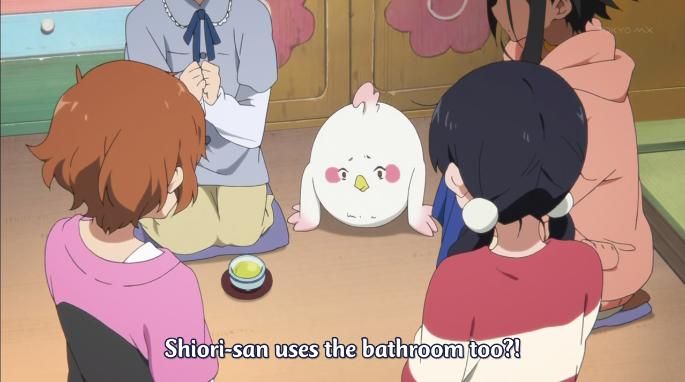 POOR DERA! The truth...so ugly.
The last post for the night will be Tamako Market episode 10. Spoilers for Dera dancing the dance of his people.