Hello everyone and Happy Halloween. *.* I hope everyone had a great day/safe night. I just got home from work and I believe we sold 487865 pizza's tonight. I never knew that Halloween=pizza before, but I do now. :) I hope everyone had a great night partying and/or pigging out on candy!!! I was just happy not to receive any stares while I donned my Piglu hat. It's so nice just being myself.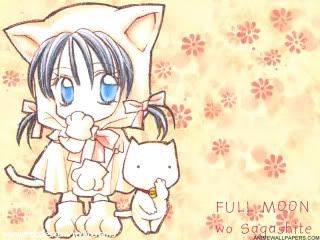 My favorite part of Halloween...is the day after when all the candy is on sale. :O Yes, I enjoy this Halloween strictly because it gives me the excuse to eat like a piggie.
If anyone dressed up in costumes, please send me a link; I love seeing what other people dress up as. :) Have a good night.
Read more!