I have not fallen off the face of the planet! Promise. XD I really don't know what I have been doing with all my time though. I do know that I spent about an hour at work today cleaning the parking lot and outside structure because people are pigs. :( Cigarette wrappers and butts and cups and all sorts of trash everywhere. Most of it next to trash cans! What is wrong with people? Just gross. Also....so much fun. I don't know how people on the side of the road do it, it can get exhausting!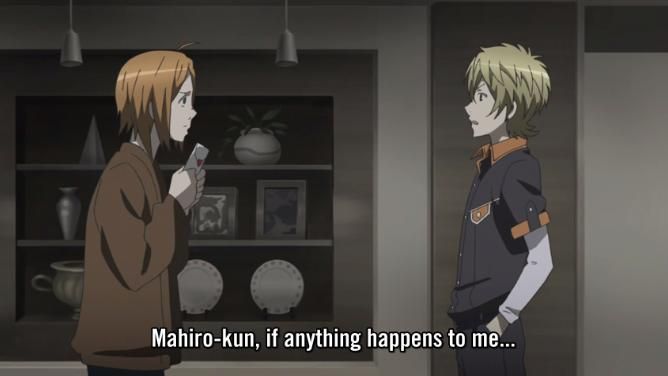 A secret confession?!
But before we start to celebrate Easter Day...an anime post! I know right, you forgot what those looked like right? XD But yes here is the second to last episode of Zetsuen no Tempest. Episode 23 already?! XO Spoilers for Mahiro reading the Art of War. Or Hamlet. Whatever.