Hello there my lovely readers. Today I have been so lazy. So lazy indeed. I think all I did today was...play internet games. Oh lord folks. So lazy. I must make it up tomorrow by cleaning the entire house, going grocery shopping, and catching up on every single blog comment. I must be productive or else.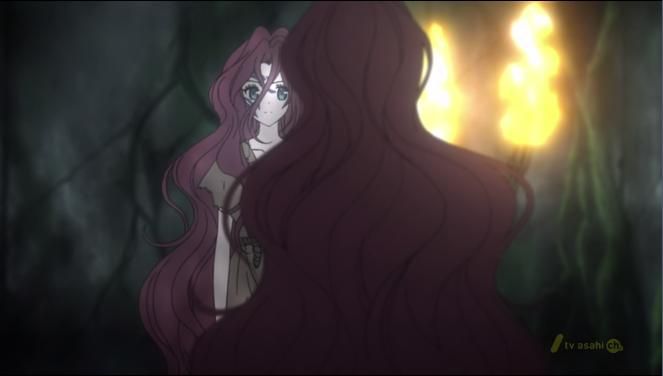 Does your reflection show the insanity inside?
At least I am doing things now yes? Blogging is important too. XD I have a much of episodes almost done and ready to be posted so that will make me feel better. Up now is Shin Sekai Yori episode 24. Spoilers for....what is the point anymore?!