Hello there my lovely readers! I tried to have a busy today folks, catching up on animes. A lot of the new shows I plan to watch all came out on the same day. But that just means that Monday-Wednesdays will have lots to blog about and I can leave my work days alone. Sorta works out you know?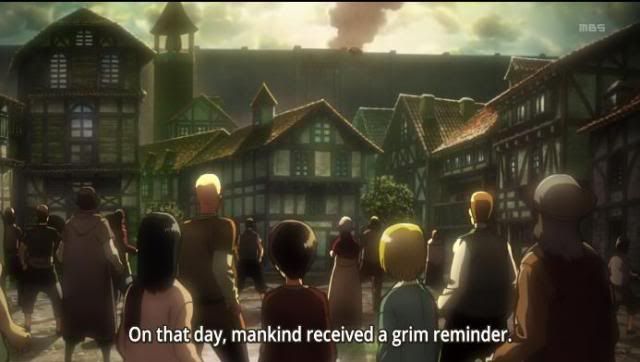 The first 5 seconds are kind of a downer.
So up first on the list of maybe shows is the lovely and not violent show Shingeki no Kyojin. Spoilers for this show being full of flowers and people living in peace and not being eaten by Titans.