Hello there readers! Got a lot of sleep last night and now I am ready to blog. I think the sun just got to my brain as my sunburn is really...well mild. I might be a wimp/hypochondriac. See a little red on my nose and I am like NOOO sunburnt everywhere I have no strength go on. Slightly silly.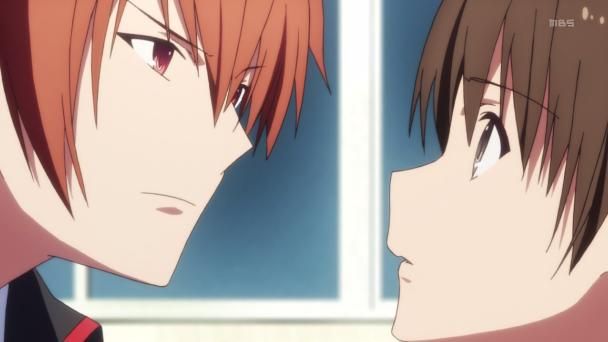 I can see this with my normal glasses and not my yaoi colored ones!
But now it is time to finally wrap up last season's animes and move on to new things. So Little Busters!...we will probably see you soon. But for now episode 26 is all we are going to get. Spoilers for SO MUCH SAP!