Hello there my lovely readers. I hate road construction. I am sure everyone does. It just gives me rage every time I drive by the same piece of road that has been under construction for MONTHS and no progress has been made. That 6 people are standing around watching one guy with a shovel. And it is especially frustrating when this piece of land could be closed down as there are NO houses on it. Traffic could be redirected so easily and maybe be an inconvenience of 4 minutes to people but the road work could get done in WEEKS! Weeks! Instead of now going on a year and nothing is getting done. I don't know, I guess I could go all around it to avoid it too but I guess it is the principal of it. Like you can't shut this down, I will drive through it and glare at you. Yeah...go me.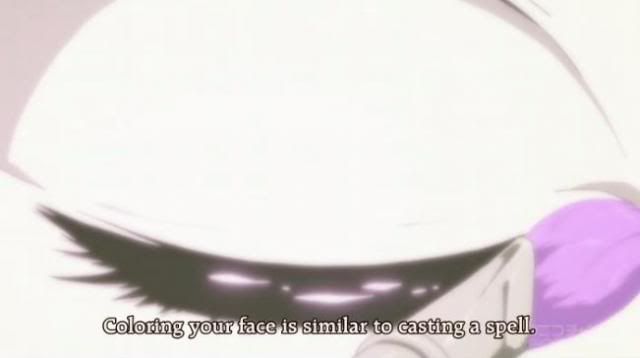 I have the need to sing Mulan.
Clearly I have problems. Let's talk about an anime that has problems. Red Data Girl episode 5. Why does this show get a pre-air? No idea. Spoilers for OH I SEE!!