Hello there my lovely readers! The weather needs to make up its mind. It's raining, it's 105 degrees outside, it's cold, ect ect. XO I live in Florida. Why is it still cold at the end of April. We have 4 seasons here. Hurricane, cold, hot, and boil egg on a sidewalk. According to my Florida resident calendar it is hot time! Honestly. But I guess since there are people digging out snow...I don't have it too bad.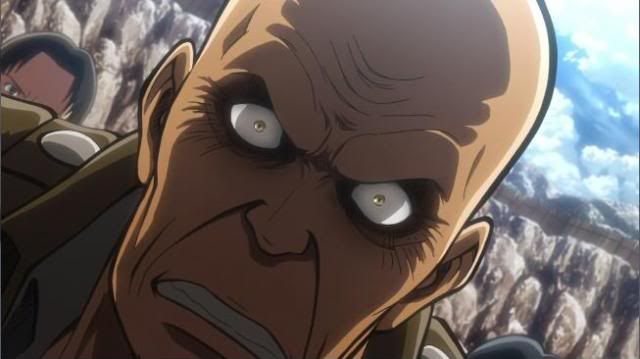 Time for nightmares!
In any event...anime time! Hopefully three posts tonight. Up first is Shingeki no Kyojin episode 3. Spoilers for lots of training and bonding.