Hello there my lovely readers! Before the night is done I plan on having three posts up and blogged. How exciting is that! It was a rainy day today and even though I prefer to spend my time inside it still makes you feel all dreary and lazy. Like bleh I really don't feel like doing anything because I can't see the sun. Which makes no sense at all since I am pretty productive at night. Maybe I am feeling the lazy that other people are feeling because they long to go outside? Perhaps. XD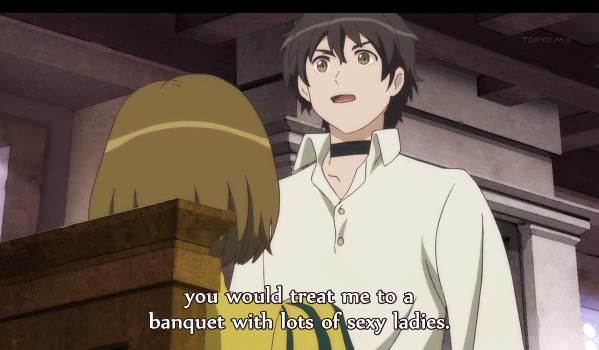 And maybe a new face?
In any event time to catch up on Maoyuu Maou Yuusha. For some reason I got behind a bit on this show and then it turned into being super behind. Not sure how it happened but here is episode 8. Spoilers for some surprising developments?