I think it has been confirmed that there will be a road trip this weekend. Maybe even Friday. X___X Good thing I spent a lot of time today cleaning and catching up on laundry so I am not behind on everything when I get back. It will be weird though, going on such a long road trip with no real plans in mind. Usually we go somewhere and.....there is a theme park or anime convention. What do adults do on vacations that don't involve costumes and rides?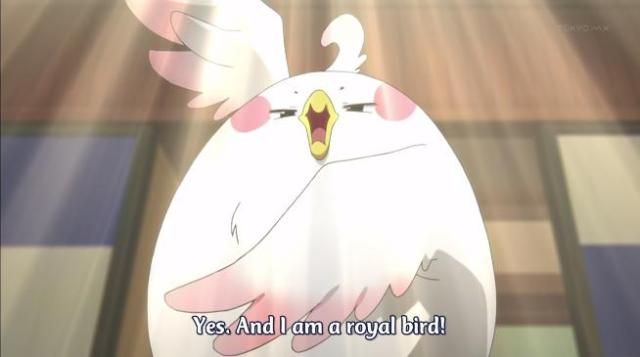 Dance bird dance!!!!!
I guess I will find that out later. Wish me luck in trying to ask off for Saturday on a Thursday. I would say worse employee ever but I have co-workers who ask off 15 minutes after they are supposed to be there. XD So what is up now in terms of anime? Tamako Marker episode 7 weee! Spoilers for more islanders showing up.