See? Told you I was busy today. Three episodes in an hour go me! At this time I would usually reward myself with ice cream but I already did that...twice today. XO Best stay away for any more of that, especially since I need to start saving money.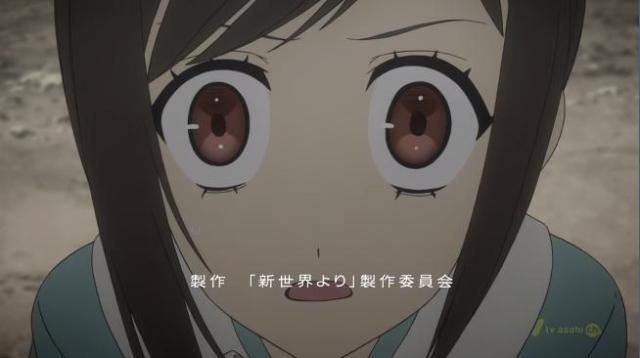 Saki's eyes got a lot of attention this episode.
While Kira tries to distract me from my anime posting here is another episode! Shin Sekai Yori episode 21 woohoo! Spoilers for more people dying and things getting worse!