Hello there and welcome to another adventure in Duffy the Disney Bear post. For those of you following my blog for a while know that I am no stranger to taking around cute items and taking pictures. I used to do this all the time with nendoroids but would always worry something would happen to them. Now with Duffy I don't have to worry so since he is sorta squishy. Also he is a lot bigger so you can see him stand out in the pictures better. Overall I still get silly looks but everyone needs to have their own fun in their life yes?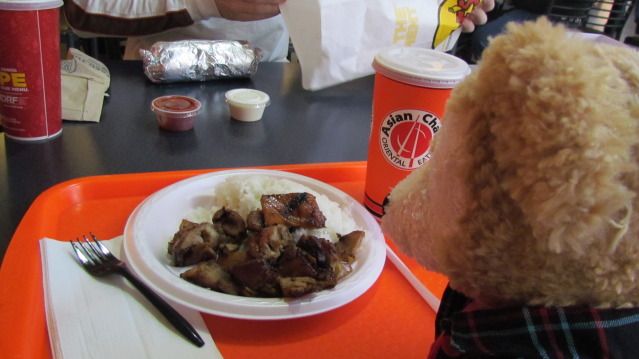 Dad was starving so first stop in the mall was the food court. Mom never really changes up her orders, such a boring lady. Dad shared his chips though.
Duffy is a spoiled bear is he not? I got the 17 inch bear just a few weeks ago and now he is taking another shopping trip? XO Don't get more clothes than me!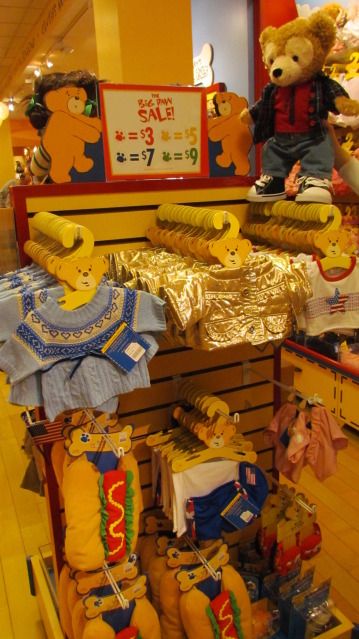 Mom LOVES a sale. She sees that word and goes bananas. I think if that outfit was in the shape of a pizza it would have been the bag for me......