Hello there my lovely readers!!! XD One might think that Duffy has taken over my picture taking life...and that might be fair to say. I love taking out my little nendoroids but I always worry that something is going to happen to them, that someone will jostle my bag or they will fall on the ground. These things can happen with a stuffed animal too but won't leave a big dent in their heads. So....with that and the fact they look so small against everything else I am not sure when I will take them out again.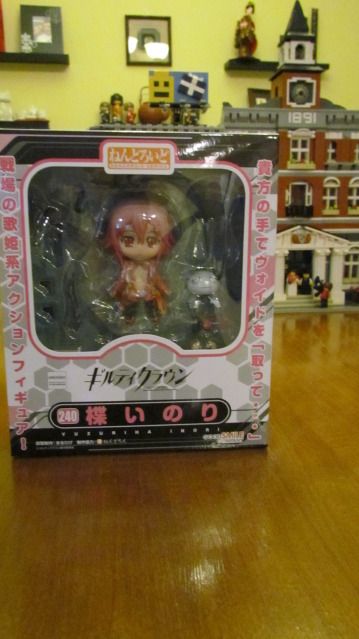 Let me out!!! I have been trapped in here since AWA!
But that doesn't mean I will stop collecting them. I have gotten three nendoroids since I last posted. I am such a slacker though and haven't posted them yet! Thank goodness I have nothing else to blog....just kidding.