Hello there readers. My fingers are little raisins. It was a day of cleaning in the house of Tenchi. Kira was no help at all unless you count help as dragging the paper towels from their designated spots and tearing them into tiny pieces which actually makes more mess. Ah cats. Gotta love them. Because they are too cute not to. Don't believe, look up cat videos on the internets and get back to me...in an hour. Because one video will lead to another and another and LOOK only half the cleaning gets done. XD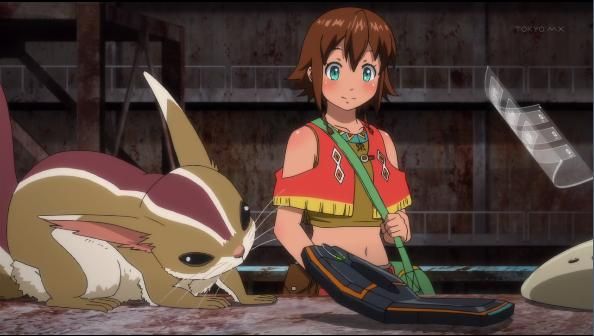 Look more helpful animals!
But here is an anime episode in between the cleaning and kittens playing with string and milk rings. Up now is Suiseu no Gargantia episode 5. Spoilers for no aliens coming and killing everyone in a second.