Rain. Rain all day! X___X Rain means deliveries which means rude people for some reason. Like oh it's pouring down rain, I need a pizza. But I only have enough money for the pizza. And when the doorbell rings it will take me 5 minutes to dress myself, put the dogs up, and find where the door is. And saying thank you is enough for any driver right? NOT! Haters being hatin...me XO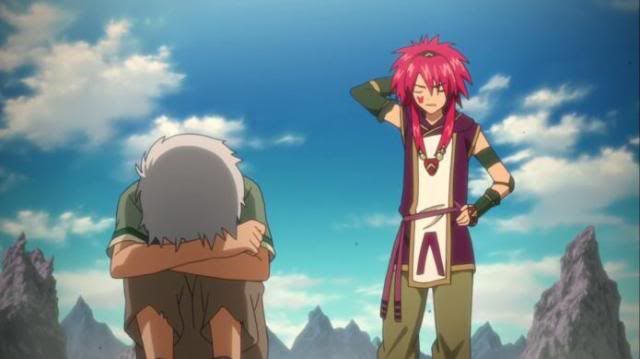 Damn kids these days, crying over being kidnapped and stuff.
Putting aside all the rain...I guess it is anime time XO. XO faces indeed. What is up now? Arata Kangatari episode 4. Spoilers for...MORE TRUST! And me using the wrong name for Hinohara the entire post. In my defense...well not defense but Arata the magical one never shows up there shouldn't be any confusion. Well anymore than usual.