Bleh. Do I have to go to work tomorrow? I mean clearly I don't have enough days off in my life I need to complain when I do work. Of course if I didn't go to work I would complain I would have no money for important things. Like cereal and ice cream and outfits for bears.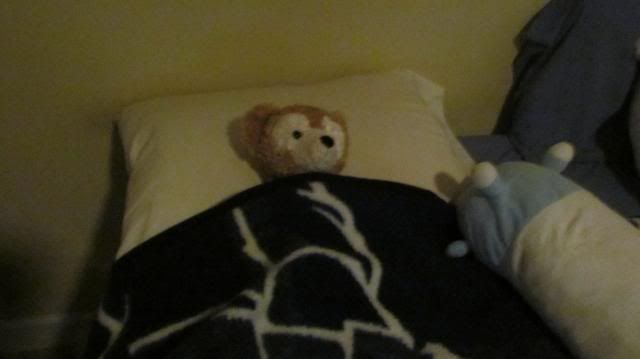 So sleepy. But Orlando is far away. We got to get up early to go shopping!
Speaking of bears....a few weeks ago the husband took the friend and I to Downtown Disney. Back when no one was an annual passholder and this is how we had Disney fun on a budget. Of course we took our spoiled and over dressed bears with us. How much fun did Duffy and Muffy have that day? Lets find out!