Hello there my lovely readers. Today has been a bit of a trying day. Make sure you call your mother (father/parental unit), love your pets, and hug someone today. Sometimes life can be difficult and as much as the people in our lives drive us crazy they are important.
Since I have not worked up enough strength to watch Shana: The Never Ending Battle I thought it would be fun to show you would my "computer" room looks like. Technically it is the anime room with the computer sorta shoved in there but you know...anime and Hello Kitty is all over my house.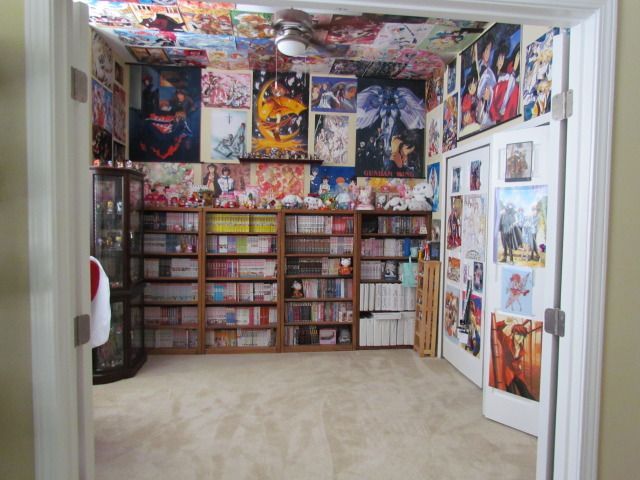 View from the living room. If this room went up in flames....well if ANY of my house went up in flames I would cry. But....not my preciouses!

In any event...Behold my house! Sorta. Blurry pictures and all. And me hiding behind my Mugi fan. I meant to take these earlier but then I had to go at the speed of fast because the rain was trying to steal my light. Very picture heavy!