Hello there lovely readers! The last time I posted was on Thanksgiving. Since then I spent 7 hours at the husband's friends house for dinner, had 3 busy days at Disney, and worked 6 days at my lovely job while trying to get the entire house decorated for Christmas. X_____X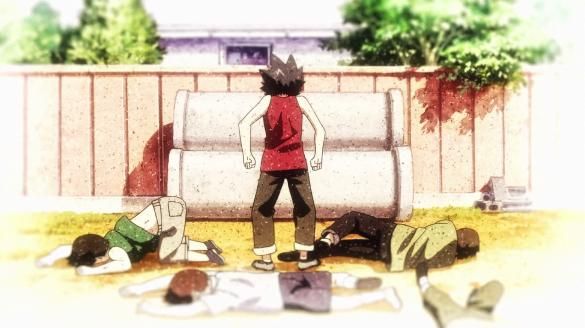 A young Masato making lots of friends.
So yeah....busy week. Where are the anime posts? Right here, right now before I got to bed. Up first is Little Busters Refrain episode 8. Spoilers for Masato being too crazy to handle a busy week.