Hello there my lovely readers! Hopefully you are having a good Sunday. Or did as it is rather late. Saturday was a day of movies and shopping for me so that meant I needed to dedicate today to chores and blogging.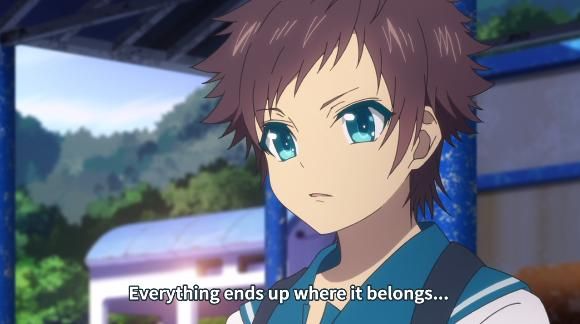 So how will this thing end......
So how did I do? 4 back to back anime posts REJOICE! XD Up first in my silly attempt to catch up before the New Year (hahaha....need another day) is Nagi no Asukara episode 12. Spoilers for Kaname actually having lines.