Guess who is posting again? If you guessed Tenchi....um...no. I am sure she is somewhere getting caught up on anime blogging posts. Yes I am sure that is where she is. No need to worry or be concerned....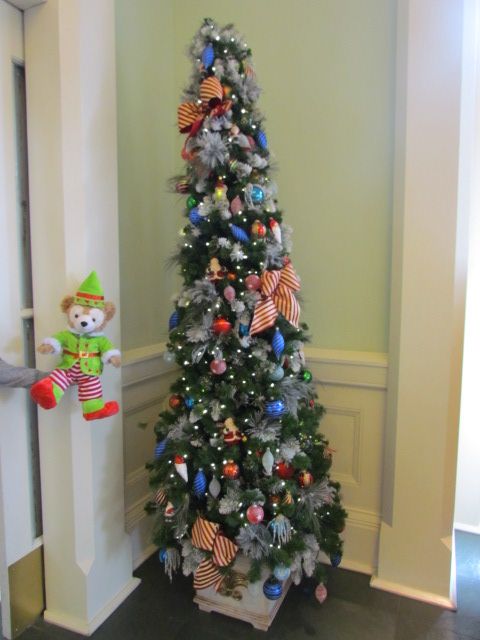 I'm Buddy the Elf. Just 99.9 percent less annoying.
Are you ready for more Christmas Disney trip pictures? If you say no...what fun are you?! I mean they did take like 690 pictures on this trip. She could be posting all of them. ALL OF THEM! XD Instead she is just posting the ones that have me and my fellow Duffys in them. What part are we on again? 4? Wow that is a lot of pictures....