Post number 2 for today! In my mind I was going to get 6 posts done but that might have been a lofty goal. I did have an Alien marathon to help me out. Kept me on track. Like oh crap this movie is almost done, I need to focus on this post. The only thing that was a distraction was the new Lake Placid movie. XO Had to watch that and do chores at the same time. That and I sorta ran out of episodes. I should have downloaded more when I was sick....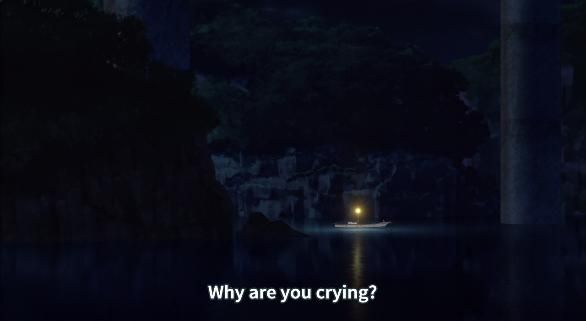 Have you not been paying attention this whole time Tsumugu?
But anyway here is post number 2. Nagi no Asukara episode 13. Spoilers for the ceremony actually taking place and taking an interesting turn.