Hello there lovely readers. Post number 3 is here for you. I just spent the last two hours as part of my chores wrapping presents. Yes Christmas presents for NEXT year. Most people go crazy shopping the day after Thanksgiving. Chumps. XD Unless you do that. Then you can be slightly crazy and hopefully a defensive driver. No no, my shopping day of the year after Christmas. I do have many trees to ornament. But I don't only think of myself. I must think of all my friends and family...they have Christmas trees that need love too. Merry Christmas to all, I am almost done with everyone on my list with 360 days to go!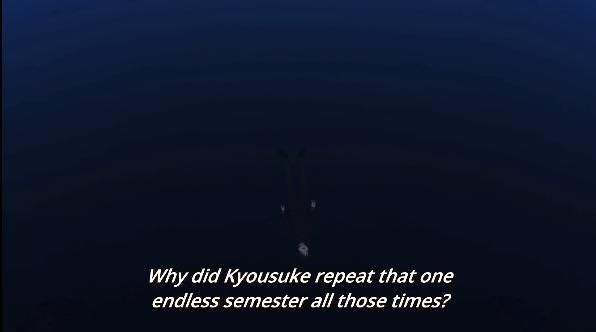 At least it wasn't Endless 8 up in here.
In terms of anime what we have up now is Little Busters Refrain episode 13. Yes the final episode is here. Spoilers for....Riki floating around in what is probably embryonic fluid and gasoline.