Behold for I am alive. X___X Been a long time since I posted anything in anime land. Last week at work was tough and then when I tried to take 5 seconds to go to the movies I got hit with something. I believe food poisoning. I don't think I have ever gotten so sick so fast before. It ain't no joke folks. Like bam can't watch the Catching Fire reapings, time to go home and die.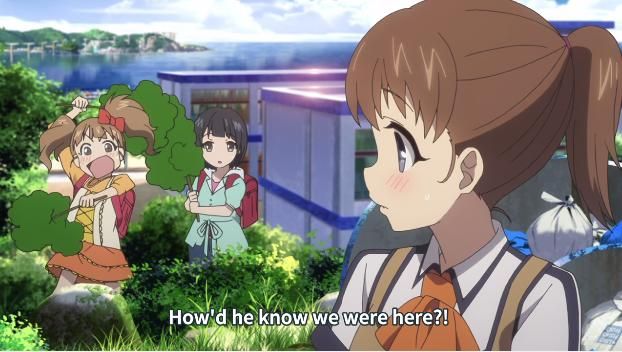 How did you see through our clever disguise?!
So here I am, zombie Tenchi trying to post things I started last week. Oh silly me. I have about 4 for tonight and 3 for tomorrow that I will try to knock out during the parade. Cross yo fingers there is no wind. Up now (finally) is Nagi no Asukara episode 6. Spoilers for grown-ups just not getting it.