A second with no customers? Perish the thought. PERISH IT!! We must be busy 24/7. Well me anyway. My co-worker doesn't like it when I leave work for her. Clearly she wants to work 4.5 hours with nothing to do and I need to do all the stuff like ringing customers up and processing clothes. No no she is here to man the store in case a rude customer comes in when she is there and I am not. (Note this was started....Thursday. Woe is my life).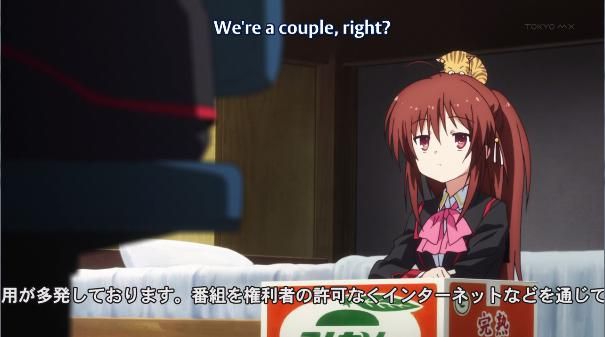 So much romance with these two....
As I wrote that 2 more people came in. So lovely. But money funds the Disney trips, Duffy Bear, and future Japan trip. So work I must. What poor little post has been waiting all this time to get done? Little Busters Refrain episode 5. Finally right? Spoilers for...well a lot of crazy.