After getting up super early to go to work and staying up most of the night to go to the Mickey's Not So Scary Halloween Party I was slightly tired. Maybe a little too much sugar. WEEE candy!!!! So I wished mom a happy birthday and decided to stay in the hotel and watch a little bit of TV. Stay in hotels can be fun. Take a little rest in a bed all to myself.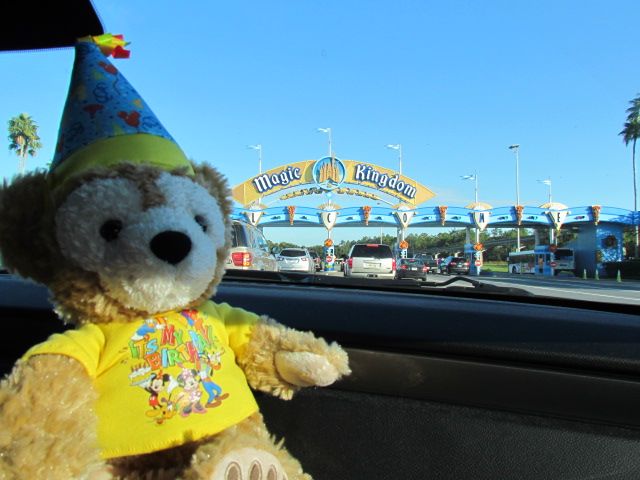 Almost to the Magic Kingdom weeeee!
But mom wasn't going to the parks alone. Scruffy's mom went to the park and so did....H.B Duffy! Isn't his little hat so cute? Mom rescued him from the Disney Outlet Store. He is prefect for mom to celebrate her birthday with! So have fun at Magic Kingdom H. B. Duffy. Now to order room service....