YAWN! Fading fast here folks. This whole daylight savings time thing is always so odd. Why do we both doing it anymore? Farmers aren't the majority anymore. They can use lights. Let the rest of us have the same times. Done of this back and forth stuff.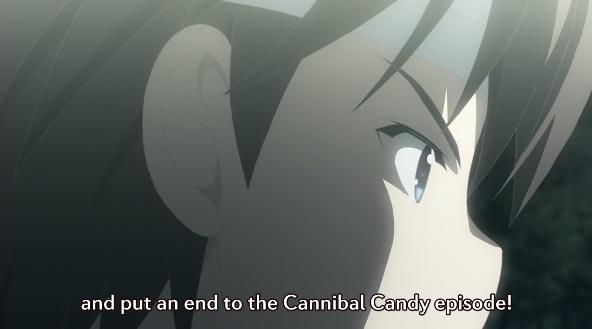 So we can get to the next arc yes?
Before I go to bed I shall get a few more posts up and done. I have been busy this Sunday. The husband was out and about so I spent most of the day typing. Here is Machine Doll wa Kizutsukanai episode 4. Spoilers for....well Felix being a turd?