What? You want anime posts? Um no. You can have them tomorrow. Today is my day to have lots of post. Unless my mom decides to honor each and every "official" Teddy Bear Day....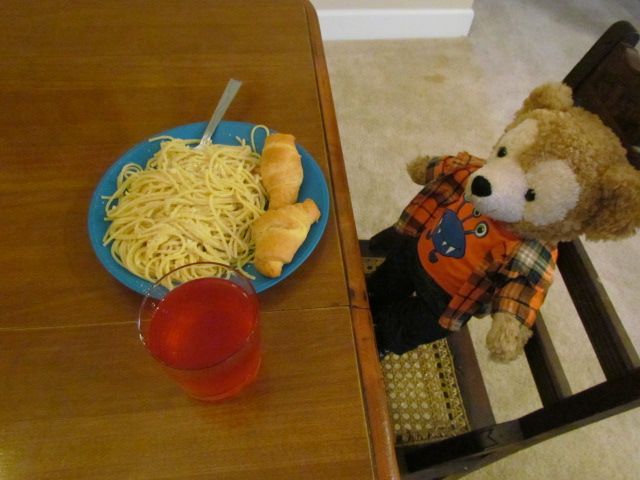 Finally it is time for my lunch. I eat spaghetti a lot as it is the only thing mom can really make without burning down the house.
XO No theme for this post? You mean mom is taking random pics throughout the day. We must make a story out of them. We shall call it....a day in the life of Duffy the Disney Bear.