Another lazy day? What is wrong with me? I am happy though it is raining and I am not at work. Grateful for that. I did get a crash course in how much babies cost. The answer is…too much. XD Way too much. Think of all the Disney pins and nendoroids I wouldn't be able to buy because kids need things like diapers and clothes and strollers.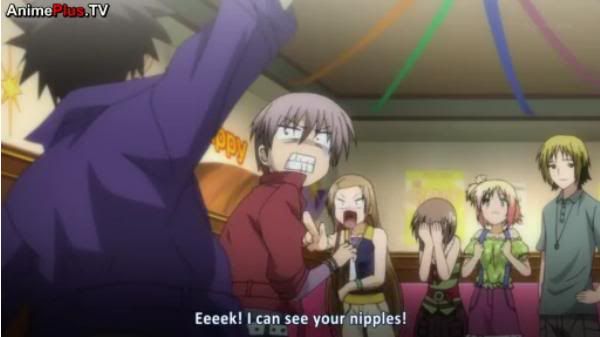 This show has great lines doesn't it?
In between doing nothing and doing other things I am attempting to get some blogging done. All while munchin on some pizza and drinking Code Red. Up now is Kore wa Zombie Desu Ka? of the dead episode 8. Spoilers for giant boobies and everyone loving Ayumu.