Hello my lovely readers! I strive to have productive days off or else I end up feeling poorly. Like oh no I had today off and I spent it watching TV and clicking random links all over the internets. But if in between those two activities I can get some chores and blog posts done..I feel better. And reward myself with ice cream. It all makes sense in my head.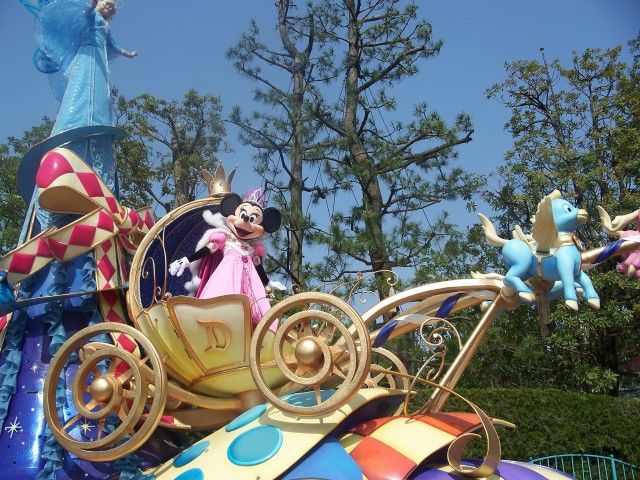 Parade from two different view points. Tenchi is on the ground and the husband was standing up near a tree.
So with that said...more pictures!!! I love taking pictures and looking at other people's pictures. I might even look at people's pictures of conventions I don't even attend. But I love looking at theme park pictures. Parks that I have been to but look so different through other people's eyes. Tiny details that I missed. Things other people like and focus on. Here are some more pictures of the popular parade in Tokyo Disneyland called Jubilation. Enjoy!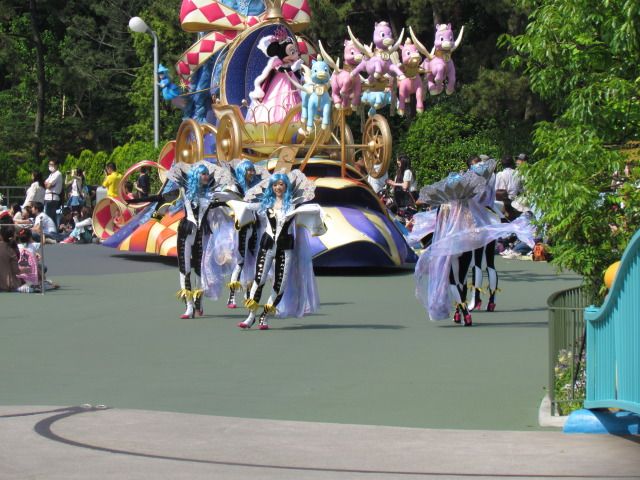 Welcome to another very picture heavy Tenchi post. Again we didn't camp out like the Japanese to watch this parade but we didn't just walk up and plop down like for the Easter Wonderland one. After a few rides and MAYBE lunch (trying to remember...yes I think we ate first) we decided to sit near the tail end of the parade. I think we just sat there because there were a few spots left to sit and we didn't want to walk any further to see if there was anything better. I was in the second row in between two couples giving each other a lot of personal space. I am an invader.