There is some scary rain out there folks. I mentioned it rained yesterday and that we had some rather special customers but this just sounds awful. Of course our store did lose power for over an hour and a half….so maybe it was worse yesterday and my house needs to have better sound proofing. That is probably it. Still yucky rain. I checked the weather report and it shouldn't rain on our semi-epic trip next week. So I give the weather permission to rain this week if we are spared next week.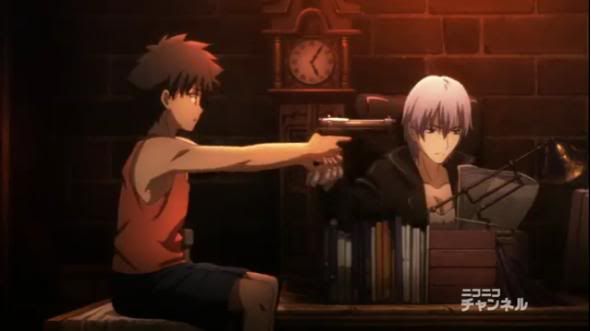 A loving family scene yes?
So while I still have power I will finish blogging Fate/Zero season two episode 7. Started last night but got a bad case of the lazies and link clicking. Spoilers for Emiya explaining why he is so messed up.