Yawn!!!!!! How can I sleep so much and be so tired? Or have I answered my own question? XD Maybe I should force myself awake so I can be tired at a "normal" person time. HMMM things to ponder. Being awake during normal people hours AND not being tired? I see I see.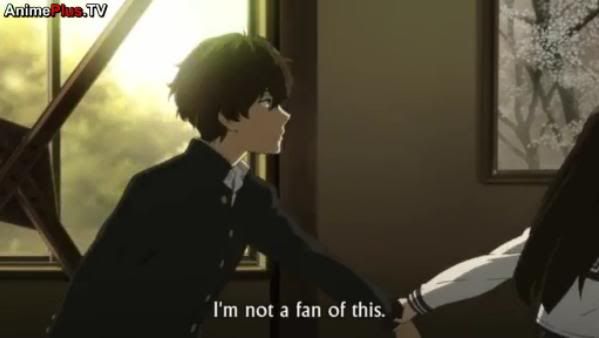 He doesn't seem to be a fan of much.
Since I got up late….my blog posts will be late. That and my cat has decided she has never gotten attention ever and keeps demanding pets. That is detrimental to the typing process. But now it is time for Hyouka episode 2 time. Spoilers for the biggest mystery ever!