Hello there my lovely readers!!!! I got up early today to slowly put my house back together. My husband has turned into a shopaholic lately, what with this Disneybounding stuff. Shop shop shop! That is where we went last night after I got off work. Between the job and shopping my house needed to be put back together and blogging needed to be done.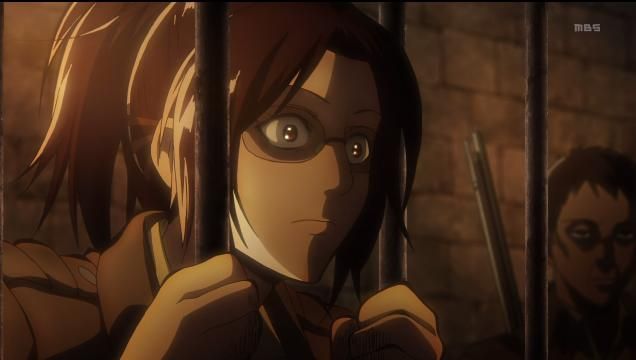 The Savior to all!
Now that every piece of laundry in the house is done it is time to sit down and get all these episodes blogged. My computer has been downloading episodes fast lately which makes this easier. Up first is Shingeki no Kyojin episode 14. Spoilers for this episode include everyone but Eren being in charge of Eren and an unlikely hero stepping up. Also here is the link to the
spoiler thread
to talk about anything super interesting. Really the opening and closing theme song changing up.