So tired guys. So tired and pissed. I live near slobs. Jerks. Assholes. Apparently walking up the ramp to the garbage disposal is way too hard. The door is way too heavy to open. Trash is way too inconvenient to throw away. So people have just left it to rot all over the sidewalk and ramp. I spent an entire hour today picking up ALL THE BAGS and throwing them away. Throwing up forever. I don't think ice cream can fix this hot mess. I mean....do people want to pay MORE for their home owners fee. THROW THE DAMN GARBAGE AWAY!!!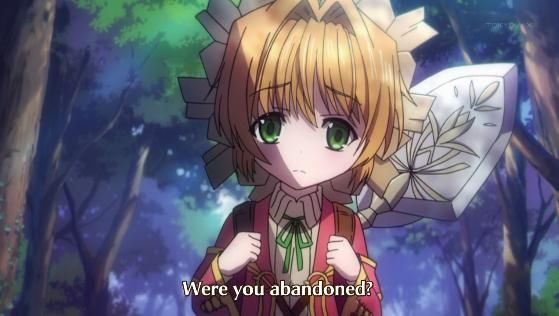 Wai sad little girl face!!!!!
While scrubbing the rest of the muck off of me have another anime episode. If you aren't gagging like me. STUPID NEIGHBORS! Here is the post for Kamisama no Inai Nichiyoubi episode 3. Spoilers for....well a lot of head scratching. AND SPOILERS FOR MADOKA! Major plot point discussed in this post.