Hello there lovers of Duffy the Disney Bear. And people who enjoy Tenchi taking out a stuffed bear and spending tons of money on bear clothes. XD Duffy has been feeling a bit neglected with his posts being blogged late. Now that he has his own photobucket account it is time to catch up yes? Just glad the pictures don't look huge like the last time I tried to use another account.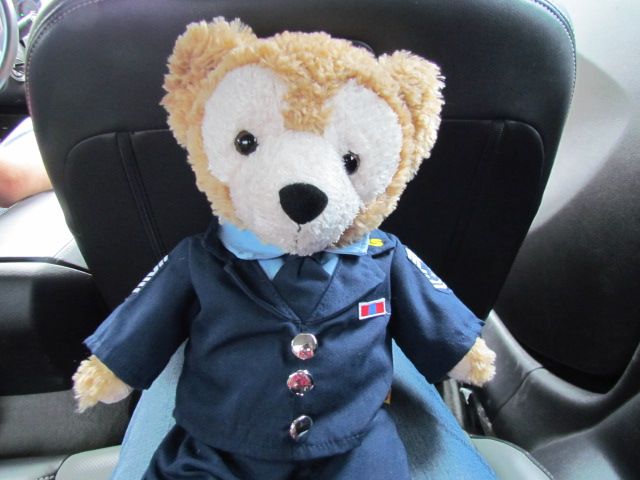 On the road to St. Augustine!
These pictures were taking on July 4th. Happy Independence Day! Blow up a piece of the sky and wait for the aliens to land. Duffy has two military outfits but he is wearing part of that to our Disney trip in a few weeks so he stuck with the airforce one. You know, to match dad.