Hello there my lovely readers. It is I the late one. Last week when I worked...at work there were lots of SLOW times. We had two people each shift and things got a bit boring. Now that there are times when there is only one person a shift (IE me) it is like the customers are coming out of the wood works. Like oh Tenchi is trying to figure out her blogging schedule now, lets make sure she has no idea what is going on. Maybe since it was payday these past few days might have been super busy and maybe it will taper off until next pay day. I mean...it's not like I can complain about free time at work since I should be working. Work comes first but then when there is down time I will take advantage of the boring by blogging. Maybe even catching up.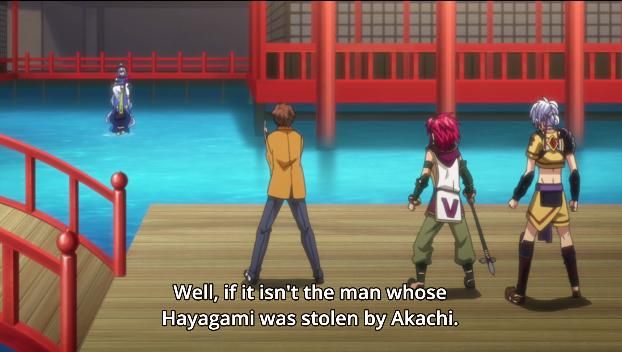 Well well well at least I have both of my eyes.
For now here is an episode of Arata Kangatari. Episode 12 to be exact. Spoilers for....well people getting more and more special as the series goes on.