Hello there my lovely readers. Recently I had more problems with going over my bandwidth. Hopefully by making Duffy his own account will help that from happening again. I hope anyway. Making new email accounts are hard. XD All the names are taken and you can't have the "classic" format anymore which confuses me...but yes woohoo for a new account.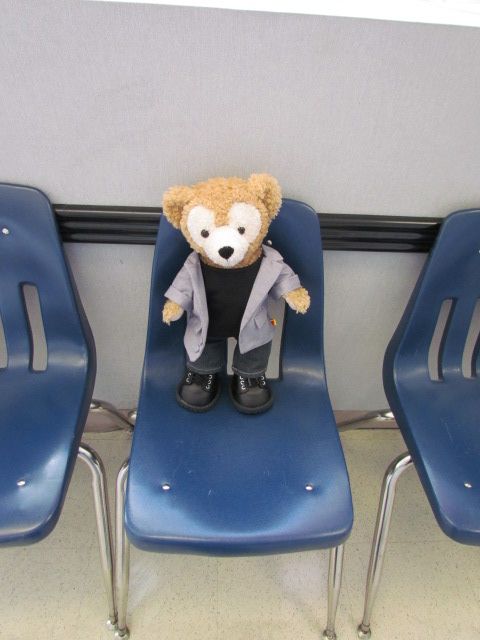 Mom says I can come with her to work today. But why am I all dressed up to deliver pizza? I hope my new clothes don't get dirty.
Recently I got a new job which means it was time to take Duffy around and show him the ropes. Or take him everyday as my new job is so much cleaner and I can take my giant bags to work now. But yes here is Duffy in his new professional wear. XD Doesn't he look smart?