Today I was going to do a post-apalooza. Really I did have it planned. A reason for my brief period of absence and that I was in fact blogging and watching some anime during that time. Started getting all the posts finalized and ready to start mass posting when Facebook and the new blew up.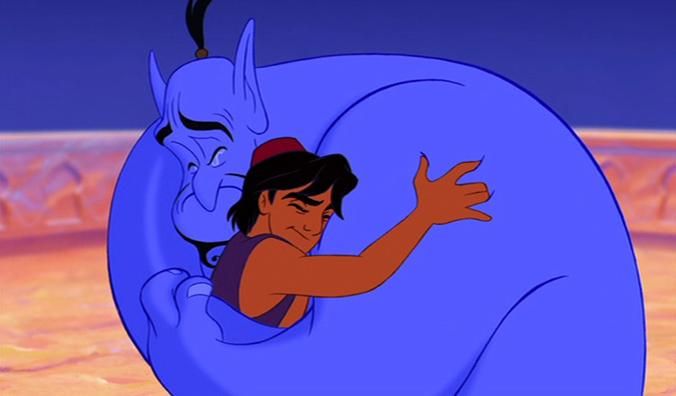 Goodbye for now old friend. :(
Robin Williams died today of an apparent suicide. :( It just didn't seem right to post all these silly/snarky anime posts when someone who has touched a lot of lives has died today. I know that people die every single day and the world doesn't stop turning. But there is something about Robin Williams that really touches me. Probably the same thing that touched my friend when Harold Ramis died. She was just so sad and depressed, something that you can't explain. So out of respect for a man who has made millions of smile, laugh, and cry I will put off my Post-apalooza until tomorrow. Tomorrow folks there will be tons of posts tomorrow. Promises.
Please don't kill the lawyer!!!

While I might not be the oldest Robin Williams' fan or know much about his older work obviously I have seen movies he has been in. Surely everyone has seen at least one movie the man has been in, he had such a great diversity when it came to roles. I suppose my first exposure to Robin Williams was in the form of Aladdin as the Genie. He practically made that movie. I remember him from family friendly movies like Hook and Jumanji. I know a lot of older people know him from movies like Good Morning Vietnam and that Mork and Mindy show. And younger people know him from Happy Feet and the Night as the Museum films. No matter the age this man has done everything so surely one movie has appeal to you. I personally think his true strength was in comedy but he had a wide range in other things as well. Just you knew when he was coming on any entertainment show to promote a project you were going to get a hilarious segment.
Going to the drive by fruiting place in the sky.

Robin Williams will be missed to say the least, especially in this house and how it came about. Depression is a serious illness, one that he struggled with a great portion of his life. What a heart breaking moment it must have been for him to think this was the only way out. :( Just such a sad moment. My heart is with his family and friends, especially his wife. Saying things like be strong in this moment of sadness sounds empty even in my ears so....cry your eyes out. Mourn a man that was such a talent. Take this moment to be upset so when the time comes you can remember the good and happy times with a smile. For now the world says goodbye to Patch Adams, Mrs. Doubtfire, Peter Pan, and The Genie.