Sometimes I wonder how the tourism industry stays alive here in Florida. Maybe by lies that we are the Sunshine State? Because it is either raining cats and dogs or melting the skin off your face kind of weather here. XD People flock here for summer vacation and they arrive to find all the outdoor rides under water. Water they will soon wish for when the sun tries to bake them from the inside. XD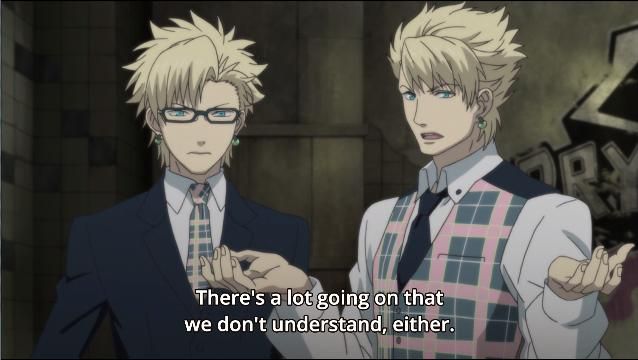 Story of my life right there.
As I hide inside my house from the thunderstorms and rays of the sun I shall get more anime up and posted before the husband makes his way home. Up now is DRAMAtical Murder episode 4. Spoilers for a lot of things going on and very little explanation.