How come everywhere else in the United States there are little old ladies who eat dinner at 4pm and go to bed by 7 and have no idea how to use a cellphone yet I have a chain smoking phone obsessed night owl who couldn't be quiet if her life depending on it? Newsflash! Cellphones are not cups on a string you don't have to scream into them. Gosh like really? Isn't she supposed to be complaining about me and my young and wild ways, spying through the blinds to catch me in the act of a moral infraction? I sense I am getting the short end of the stick here folks.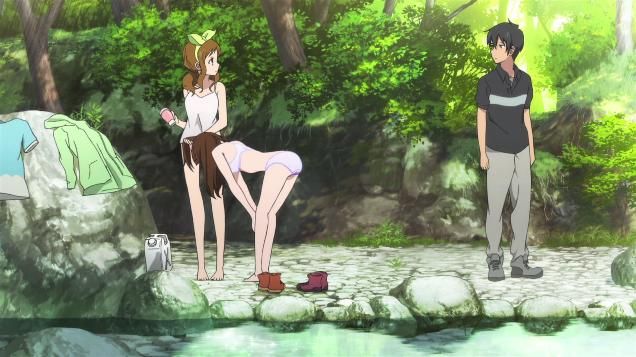 So this is going to need some explanation.....
While I contemplate this grave injustice have another anime post. Number 3 is Glasslip episode 3. Spoilers for it being slightly better than episode 2 and maybe Kakeru isn't that creepy.