I have returned folks!!! After a pretty long sorta hiatus I have returned. If I see one more nonShiny Eevee hatch from an egg I will scream. Yeah folks that is where I have been. Hatching Eevees, watching killer sharks, and...I guess sleeping. And judging by how many anime posts I have back up...sorta blogging. Sorta. Even though I can look at how many days have passed and realize that doesn't reflect what I have really been doing. But here I am folks hopefully back on track.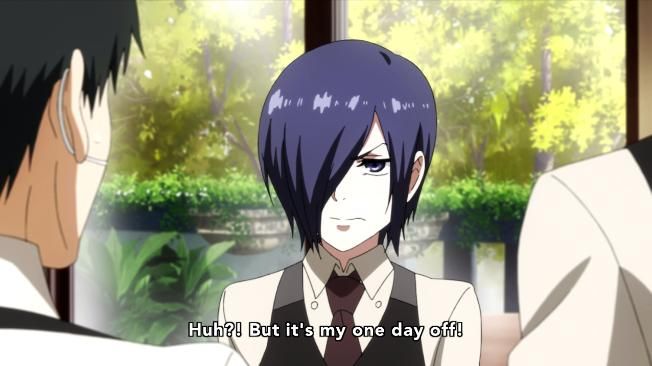 But MOOOOOM I don't want to take care of Kaneki....
So what is up now? I have a lot of posts to pick from plus three others that are in different stages of being done. I think I will start with Tokyo Ghoul episode 3. Like at random picking what to get caught up on first. What are the spoilers going to be for this episode? Errr....spoilers for random tools apparently being super important?