Hello there my lovely readers? How is the weather treating you? Today I found out that my husband is not allowed to leave his base if there is lightening within 5 miles of the base. Since the base is not located on a body of water...I kinda am amused about all that nonsense. I am glad he is safe but that is a little ridiculous. He is in the military. Bullets are okay but rain that might be 5 miles away? Psht.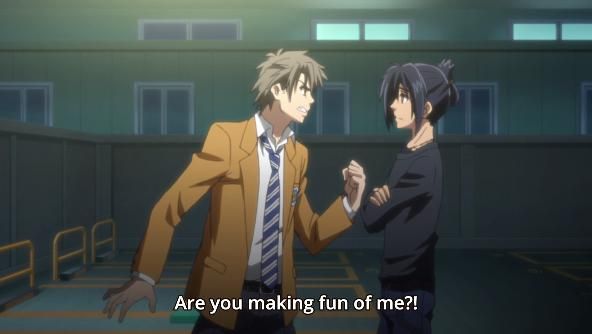 You talking to me?!?!?! HOW DARE YOU TALK TO ME!!!
But the husband is home safe and sound now. And all the laundry has been done. Which means anime blog posting time! Up first is Arata Kangatari episode 8. Spoilers for Masato the super angry!