Clearly watching reality TV shows did not help my productivity tonight. X___X Well maybe it did. But then I saw FrootLoop Dingus Zach and I lost my train of thought. He didn't win America's Favorite player but as long as someone else didn't win I guess it is okay. Big Brother is over for the summer. What am I going to do with all my free time? Keep up on animes in a timely manner? HAHAHA!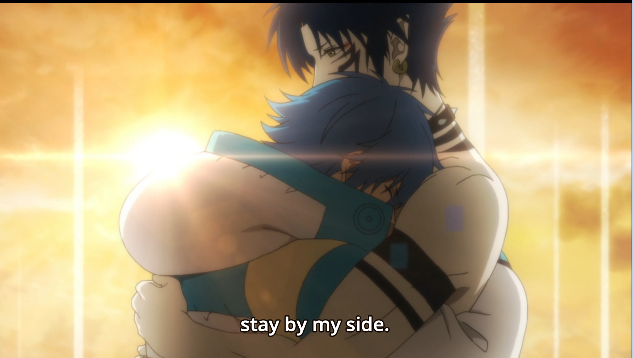 What? Wait what? Is it taking clothes off time? WOOHOO! Spoiler alert...it's not woohoo time. :(
So here is my 6th post of the day? Sailor Moon is sorta done but probably won't get done tonight. Maybe tomorrow but I probably should use that day to clean my house since I didn't anything today. X____X But this isn't a Sailor Moon post. It is the last episode of DRAMAtical Murder. Because this season clearly I picked animes that ended on a super rushed note and could have had another episode to flesh things out better. Or not run stupid recaps for no reason. But yes. Episode 12 of DRAMAtical Murder. Spoilers for no murders, no kisses, no sense making, ect ect. Ren who? Oh yeah lets give that character 5 minutes. But then move on.