Oh hi there readers. It's pretty late at night and I am now getting around to posting this episode of Isshuukan Friends. Not sure why there was a delay. I do know I got roped into watching some of the World Cup with the husband. he doesn't ask for much, I just didn't know he WATCHED the World Cup. It was a bit of a shock to me. Also shocking is how big of crybabies soccer players are. Like they literally brush up against each other and they fall on the ground faking injuries, like a little brother would do if his sister barely hit him. They should pay fines for being suck fakers. Really every 5 seconds the game had to stop for fouls or whatever. And this is going to go on for an entire month?! Olympics I miss you.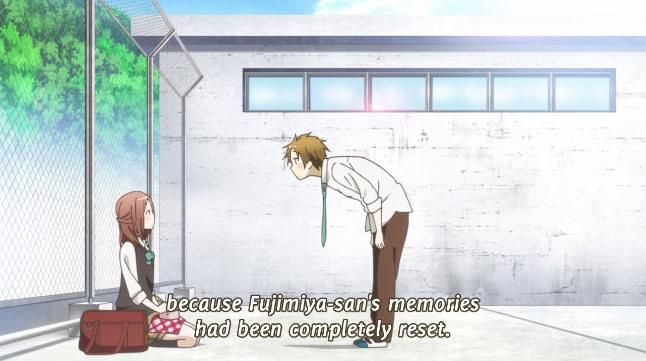 And back to square one!
Putting that aside...lets actually get this Isshuukan Friends episode 10 up!! I did watch Black Bullet today as well but I guess that will have to wait until tomorrow. Spoilers for Kujou or however you spell his name being a douche.