Hello there my lovely readers! I have not fallen off the face of the planet. A three day funtastic trip to Disney put me behind on blogging. Then I returned and it was work and chores. Oh and my computer decided that it no longer wanted to download anime. It was super frustrating. It would get to 50 or 90 percent and then say OPPIES can't read source. Rage against the computer!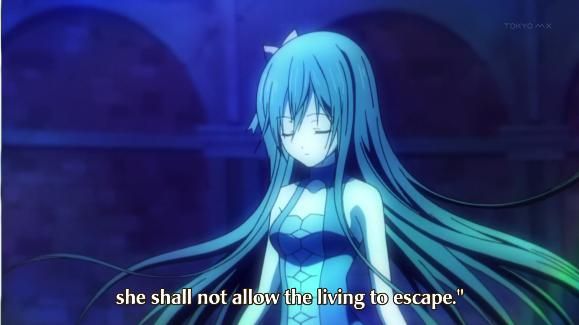 So....she has to be covered up all the time because...
The husband has seemed to fix the problem for now...sorta anyway. And I spent a lot of time this weekend catching up on tons of episodes. Ready for lots of posts? WEEE almost caught up I think too. Up first is Kamisama no Inai Nichiyoubi episode 6. Spoilers for Ai's friendship love conquering all I suppose.