Weee one more anime post before I go to bed. It has been a super busy week at work. I think the shift I work will always be super busy. Le sigh. But working at work is what should take place. Do my best and whatever happens happens. I think I need to learn to let things roll off my back a bit better. But yes here it is Friday and my grand plans to blog an episode a day....well never happened. XD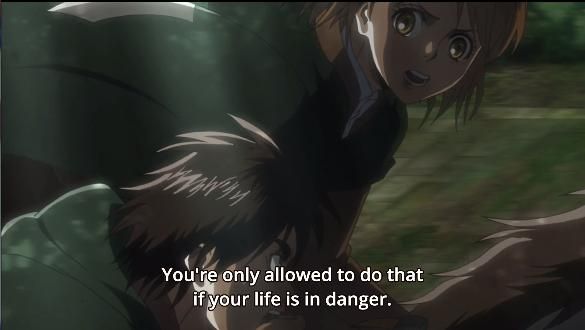 Having a humanoid Titan chasing me through the woods, killing all my comrades isn't having my life in danger? OH OKAY THEN!
So what anime post is up next? Why Shingeki no Kyojin episode 19. Spoilers for seeing Eren's lovely time with Levi's squad.