And then I posted my anime posts late at night again. I am such a slacker. I always have the best intentions. I even woke up early today! I am actually trying to get use to it since I have grand plans for the 24 hour Disney day. I might be a zombie though if wake up call is at 5 am though.....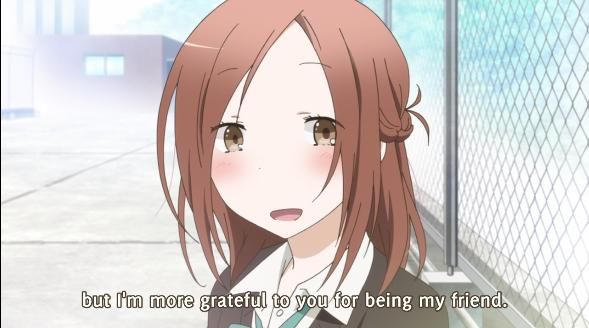 How can Yuuki get mad at this face? I guess we are about to find out.
Putting aside my lazy slacker self who hates the mornings with a passion...has an anime post!!! Up now is Isshuukan Friends episode 4. Spoilers for fight club! And by fight club it is more like....a minor issue filled with apologizes and weepy faces.